Regular price
Sale price
Rs. 150.00
Unit price
per
Sale
Sold out
Share
Sri T.V. Kapali Sastry was a versatile genius. He excelled in whatever field he worked. Among his several services to the national heritage, the one which comes most prominently to the mind is his solid contribution in building a strong bridge between the ancient past the evolutionary thought of the present. Following the trail of his masters, first of Vasishtha Ganapati Muni and then of Sri Aurobindo, he unearthed many a truth that underlies concealed within the cryptic utterances of the Veda. In the great adventure of reinterpreting veda-s to us along the lines of Sri Arobindo, Sri Kapali Sastry played a significant part.
Sri TVK's writings on the Upanishads, especially on the various Vedya-s, disciplines, that are described briefly and crytically in the originals, are a treasure of mystic lore.
Sri TVK's writings are in four languages namely English, Tamil, Telugu and Sanskrit. Saskrit was more natural to him. All his writings are collected and published in eleven volumes.
Sri TVK regarded himself as a Tantrik, first and last. He was a profound votary and a masterful adept in the mantra shastra. It is on record how his Mantra Japa turned the tide lives of many in distress.
Technical Information

Author: Rangasami L. Kashyap

Translator:

Language: English

ISBN: 8179941523
View full details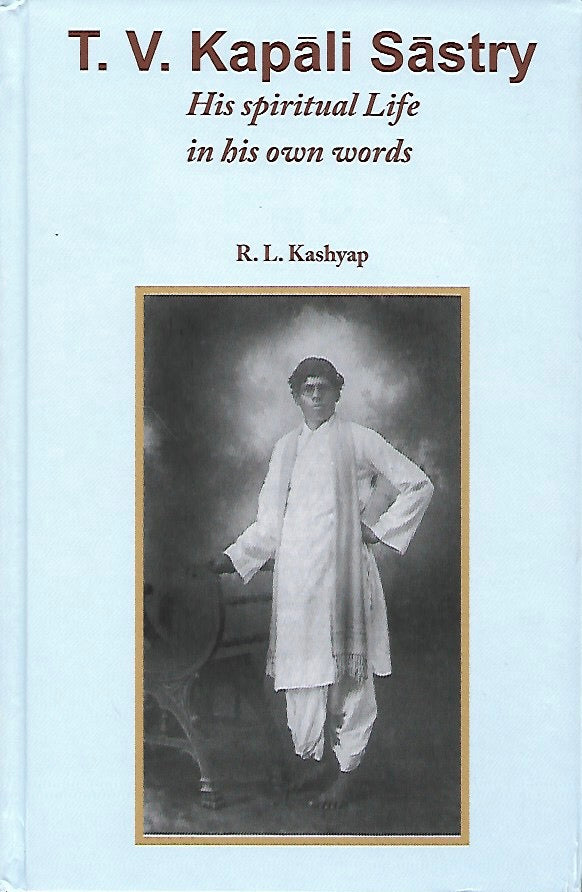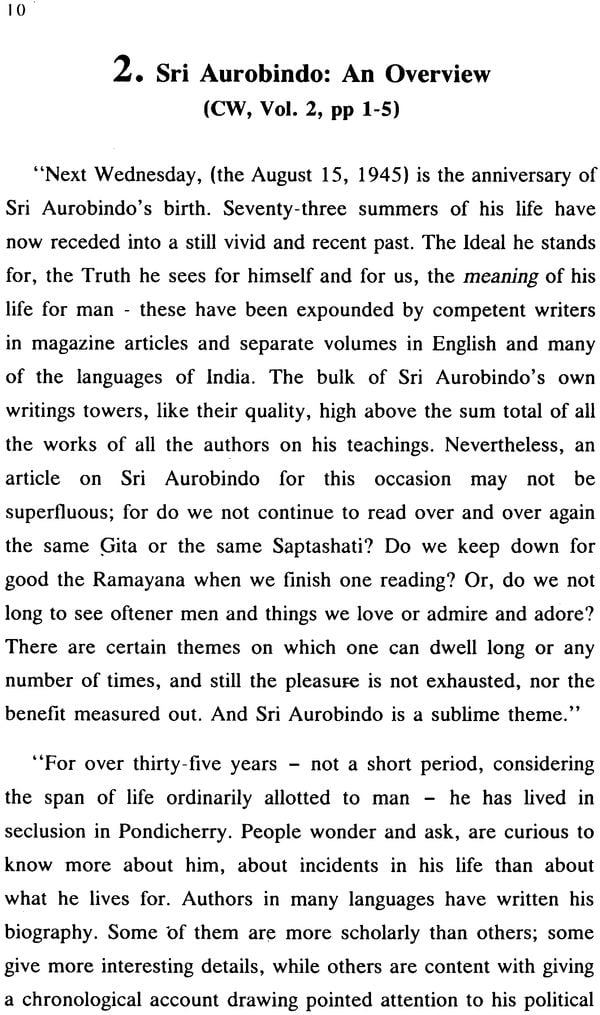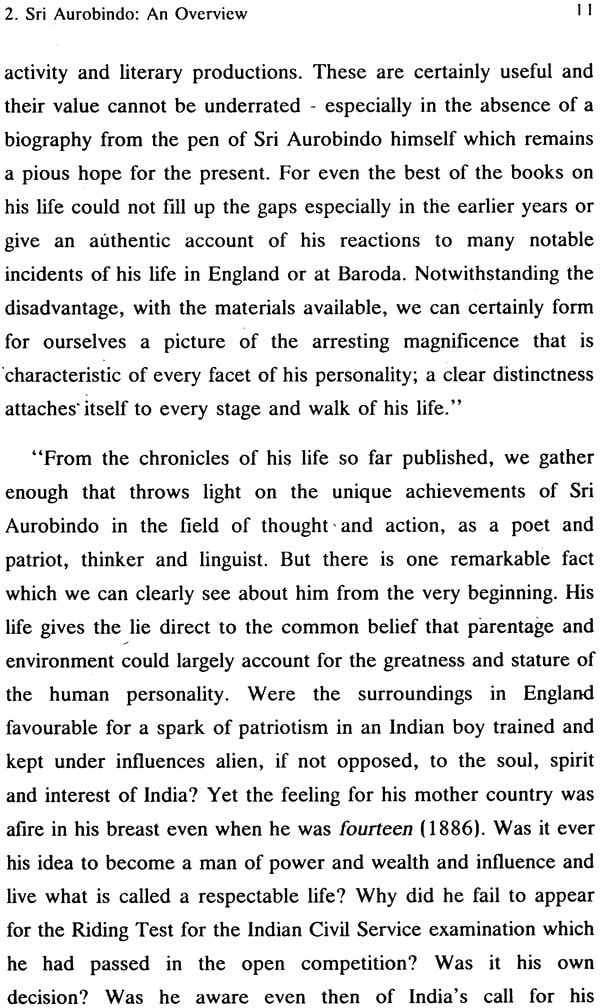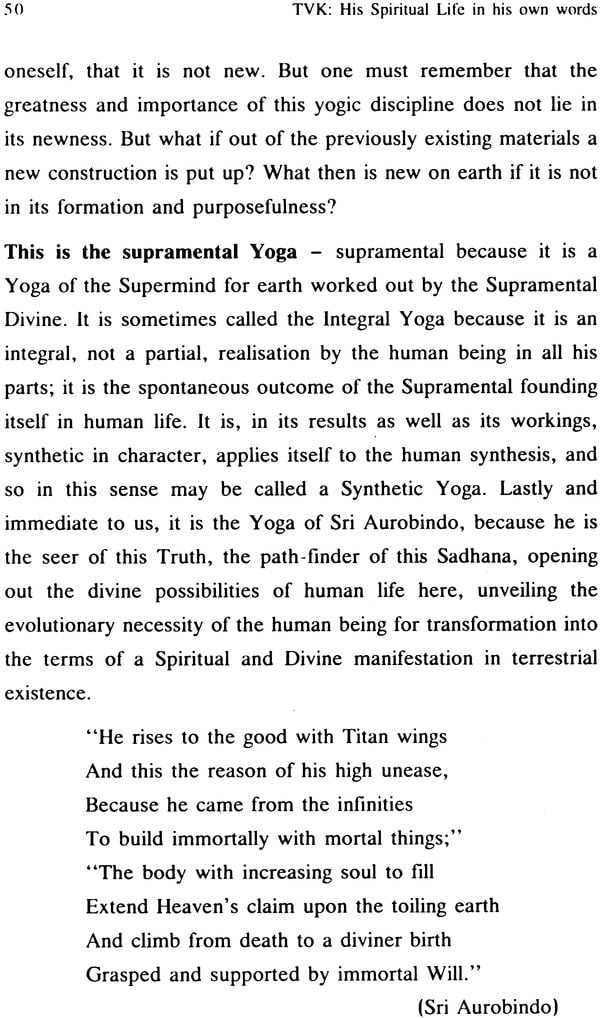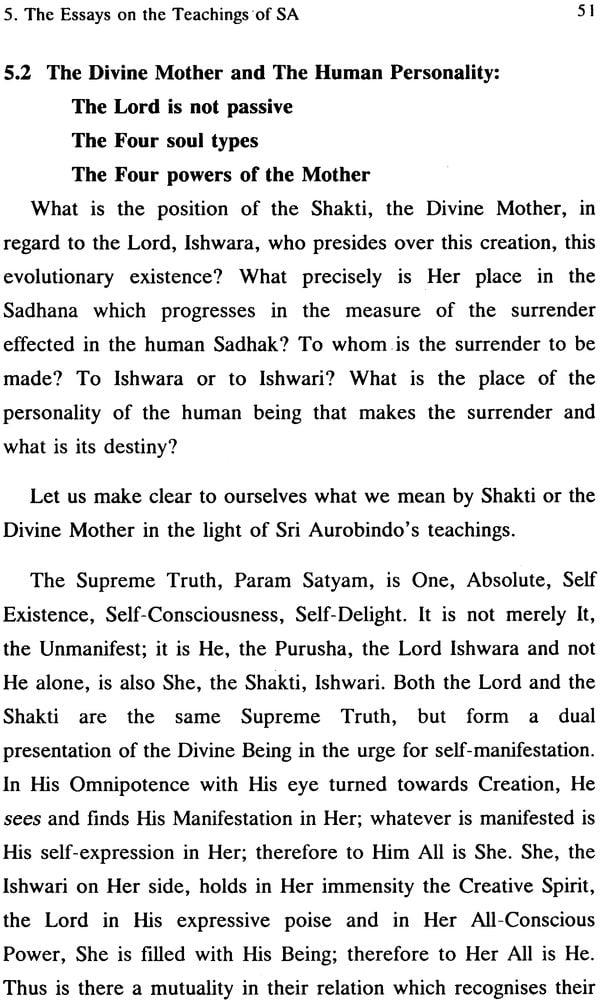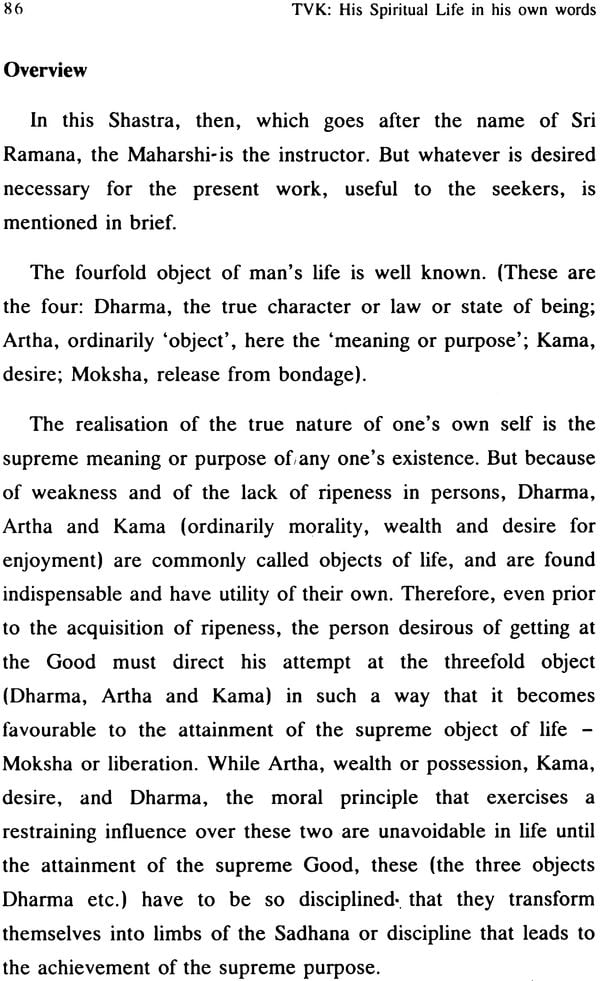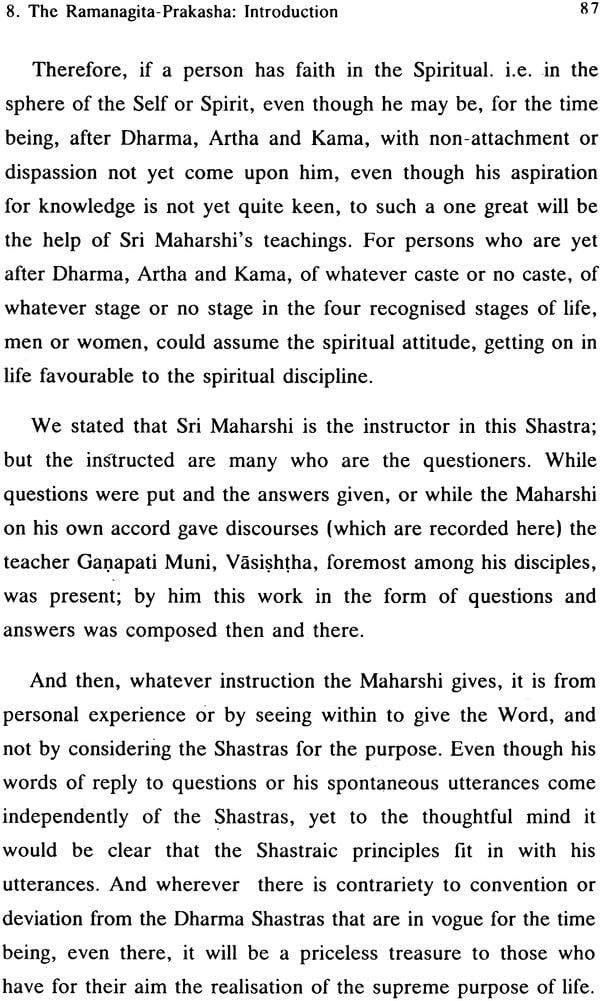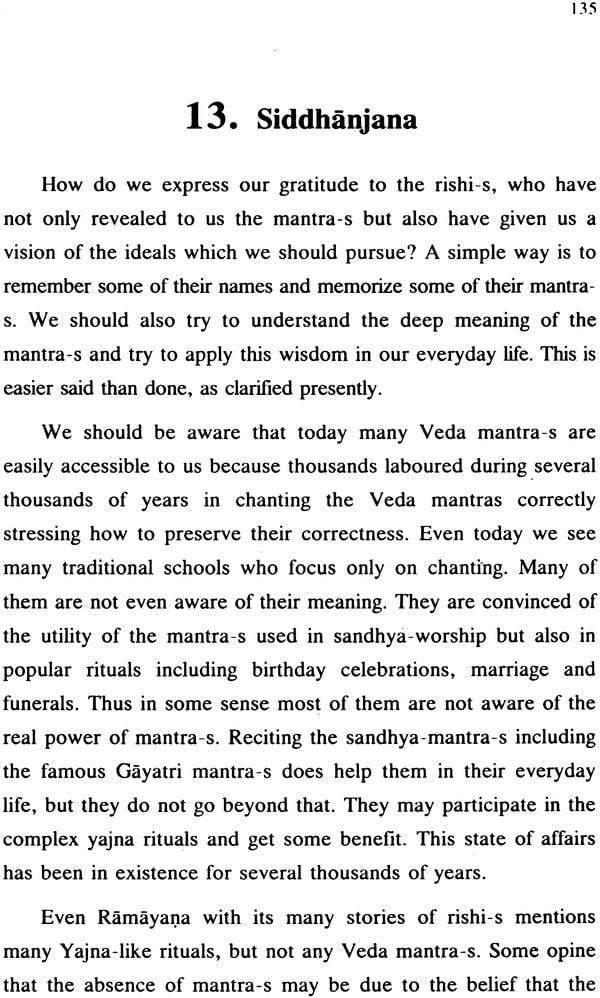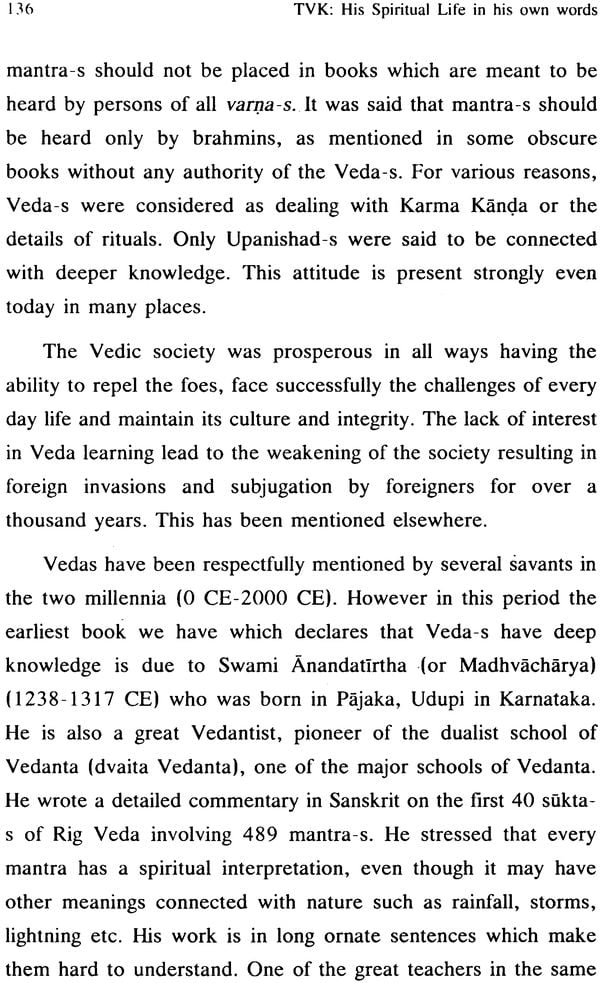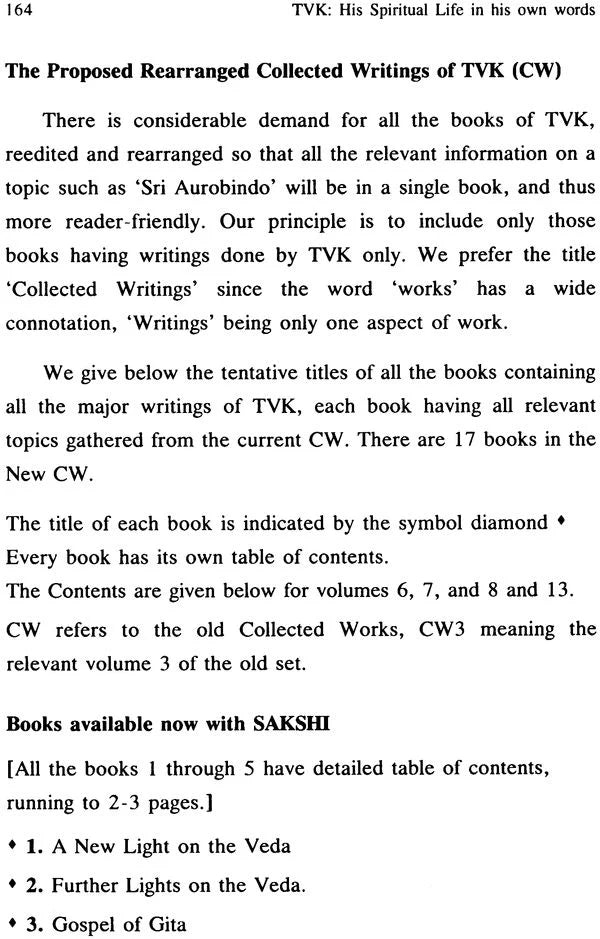 T V Kapali Sastry - His spiritual life in his own words
Sri TV Kapali Sastry represents an unique divine personality of modern era who earned the experiences of traditional and spiritual aspects of Vedas. He had an unique privilege to be a disciple of Sri Ramana Maharshi, Vasistha Ganapathi Muni and Sri Aurobindo whom we consider as modern time Rishis. This book elaborates his life journey along with his writings. A special book for all Veda disciples who enjoys real life experience of our times.