Regular price
Sale price
Rs. 200.00
Unit price
per
Sale
Sold out
Share
Anyone reading this book will understand the 'contributions of our Rishis. All such people will start paying much attention and respect to the word "Rishi-s' whenever and wherever they hear the word mentioned.
The 32 questions chapter is simply outstanding. Almost all the questions that may have arisen in anybody's mind are in the past, and many questions that may never have arisen in their minds are posed and answered wholly and effectively.
The part on Gotra and Pravara is the most beneficial and contains much information.
Technical Information

Author: Rangasami L. Kashyap

Translator:

Language:

ISBN: 8179941485
View full details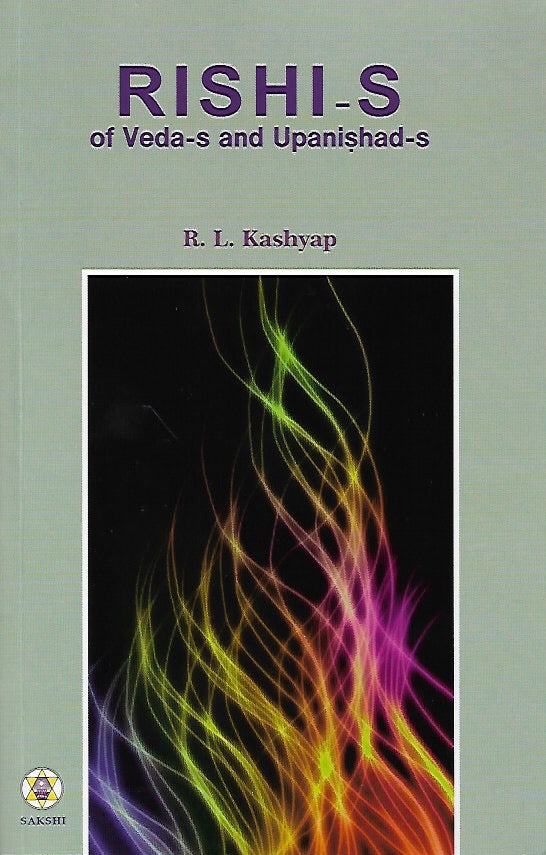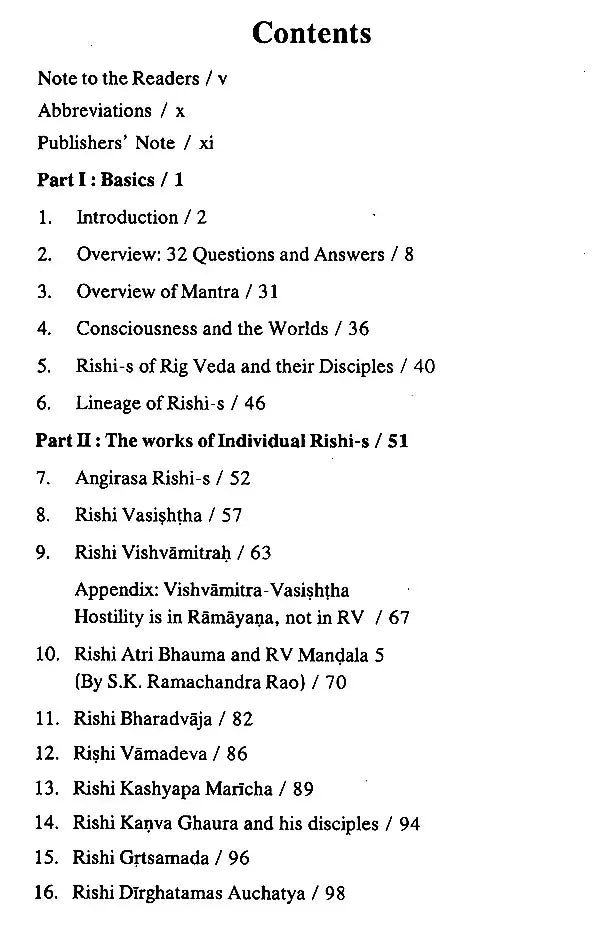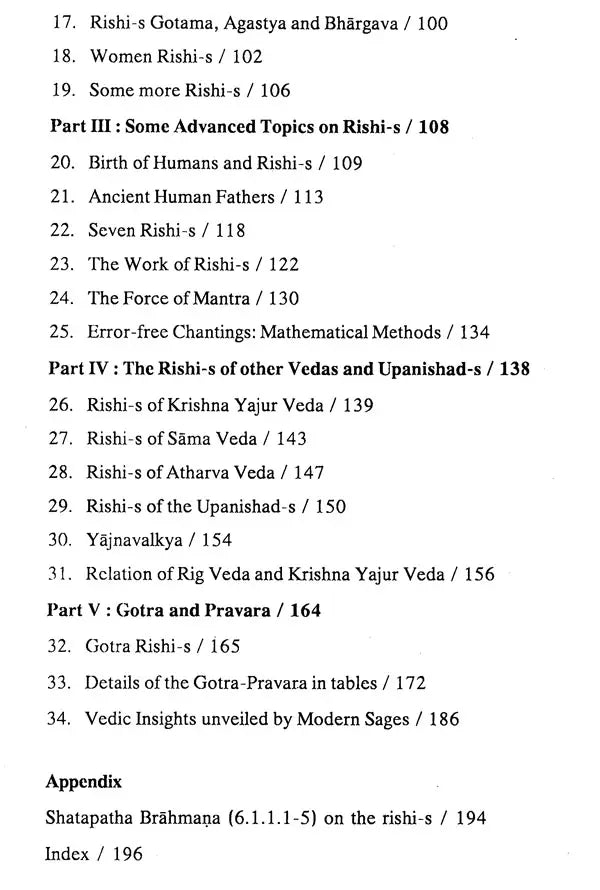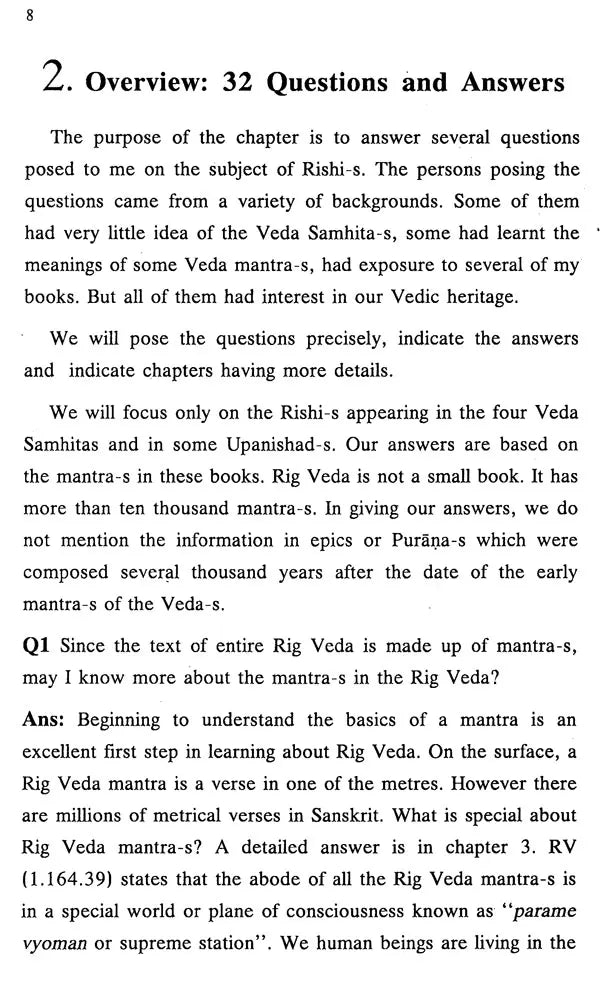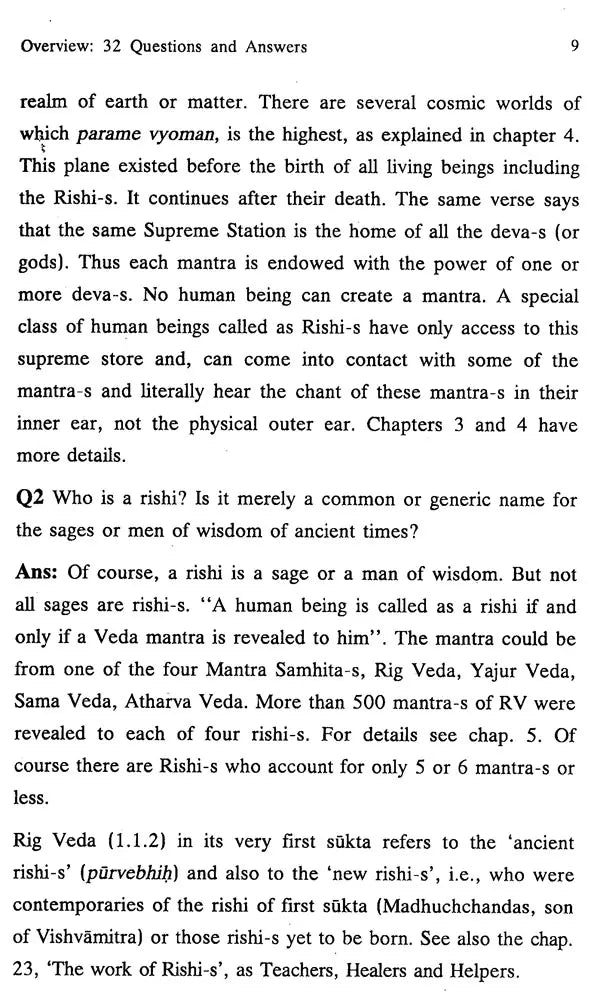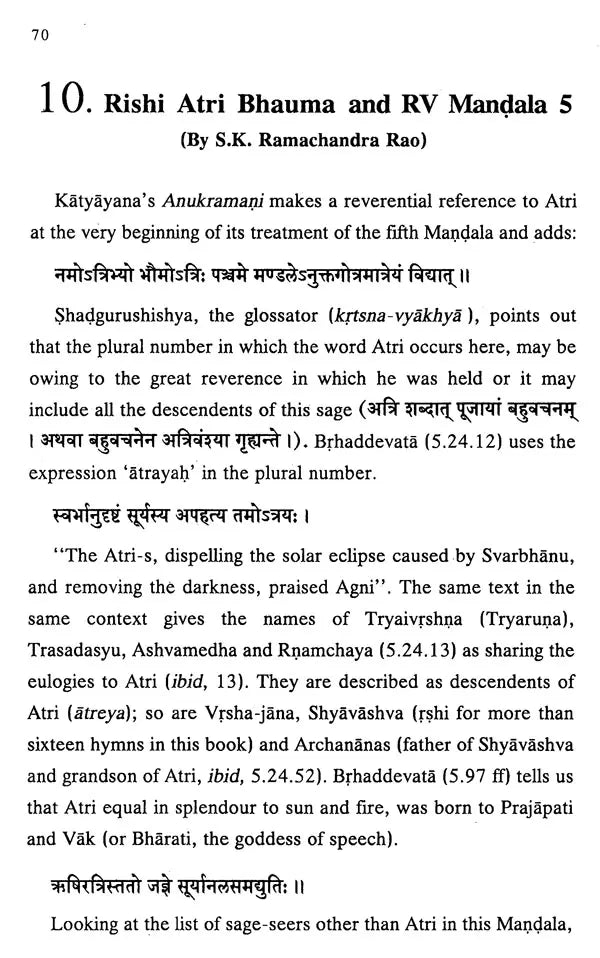 Pravaras of Rushies
I was looking for lineage of Rushies. I could not find much about most ancient Rushies viz; Brughu, Angeerasa, and others or about their pravaras.
Rishis of Vedas and Upanishads
This book focuses exclusively on Vedic Rishis, starting from who is a Rishi. Chapter two is in question & answer format for easy understading for modern minds. Mantra and consciousness are dealt in detail as separate chapters. Lat two chapters on Rishis of Rig Veda and lineage of Rishis is an unique contribution from the author.