Regular price
Sale price
Rs. 200.00
Unit price
per
Sale
Sold out
Share
Agni is the most important, the most universal of the Vedic gods. In the physical world he is the general devours and enjoyer. He is also the purifier; when he devours and enjoys then also he purifies. He is the fire that prepares and perfects; he is also the fire that assimilates and the heat of energy that forms. He is the heat of life and creates the sap, the rasa in things, the essence of their substantial being and the essence of their delight.
He is equally the will in Prana, the dynamic Life-energy, and in that energy performs the same functions. Devouring and enjoying, purifying, preparing, assimilating, forming, he rises upwards always and transfigures his powers into the Maruts, the energies of Mind. Our passions and obscure emotions are the smoke of Agni's burning. All our nervous forces are assured of their action only by his support.
If he is the will on our nervous being and purifiles it by action, he is also the will in the mind and clarifies it by aspiration. When he enters into the intellect, he is drawing near to his divine birthplace and home. He leads the thoughts towards effective power; he leads the active energies towards light.
Technical Information

Author: Rangasami L. Kashyap

Translator:

Language: English

ISBN: 8179940136
View full details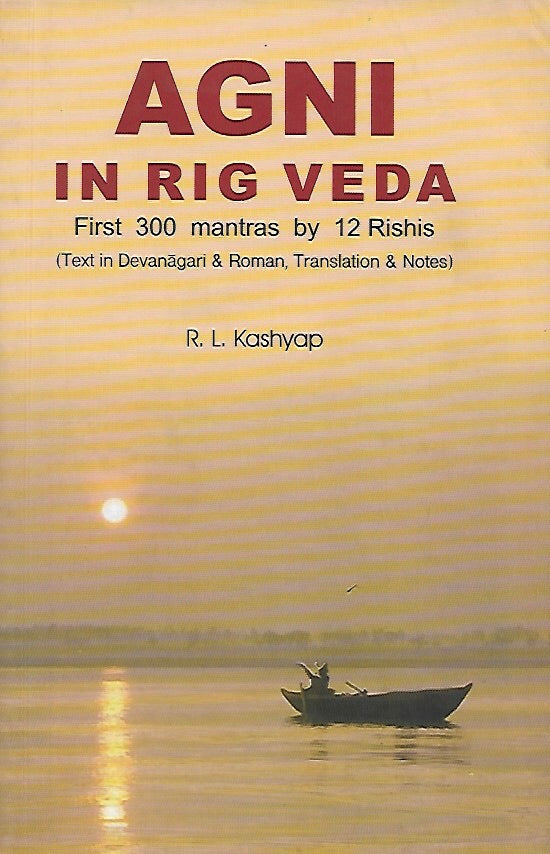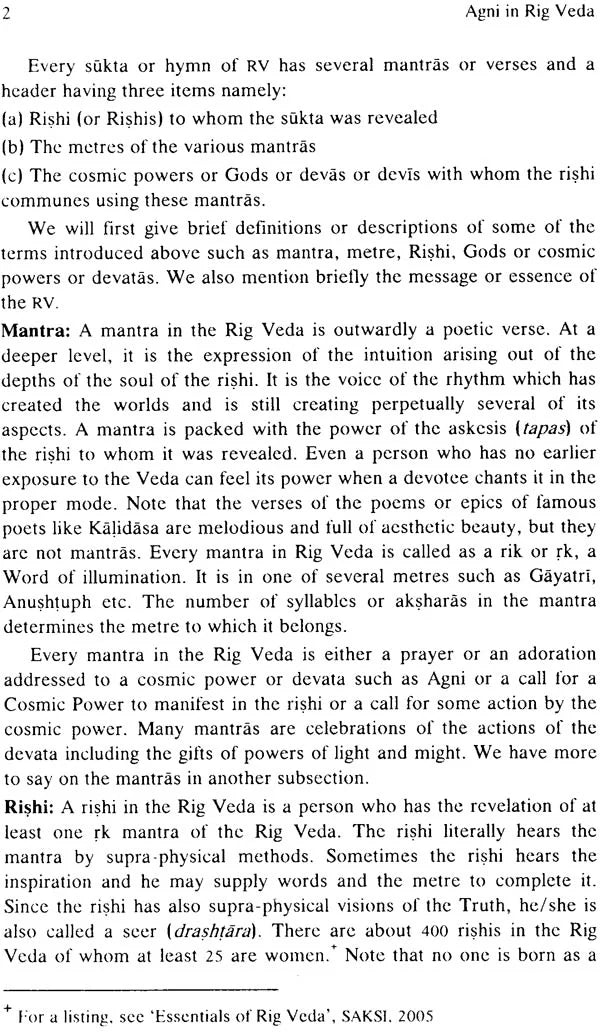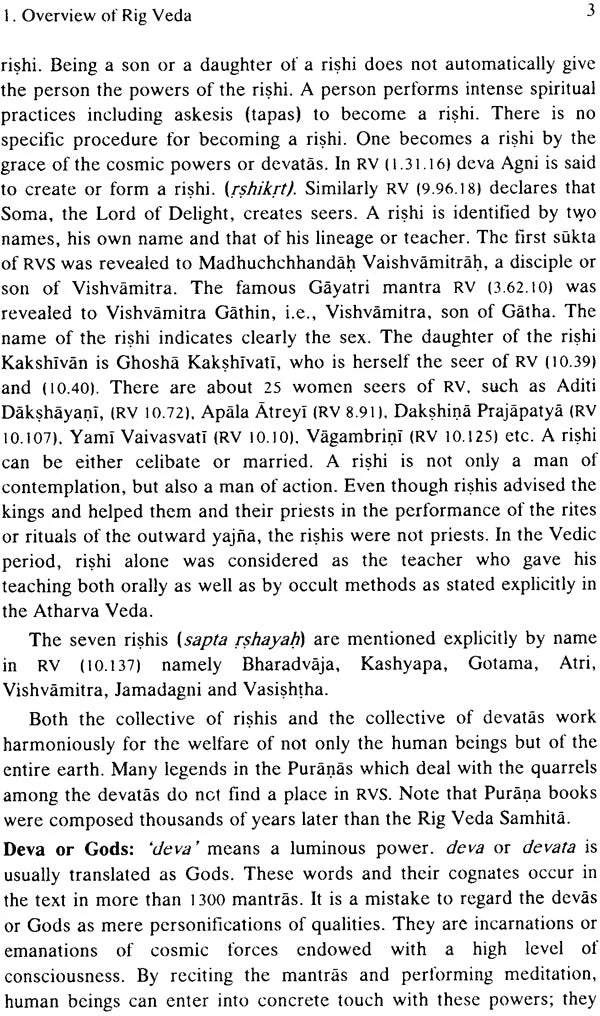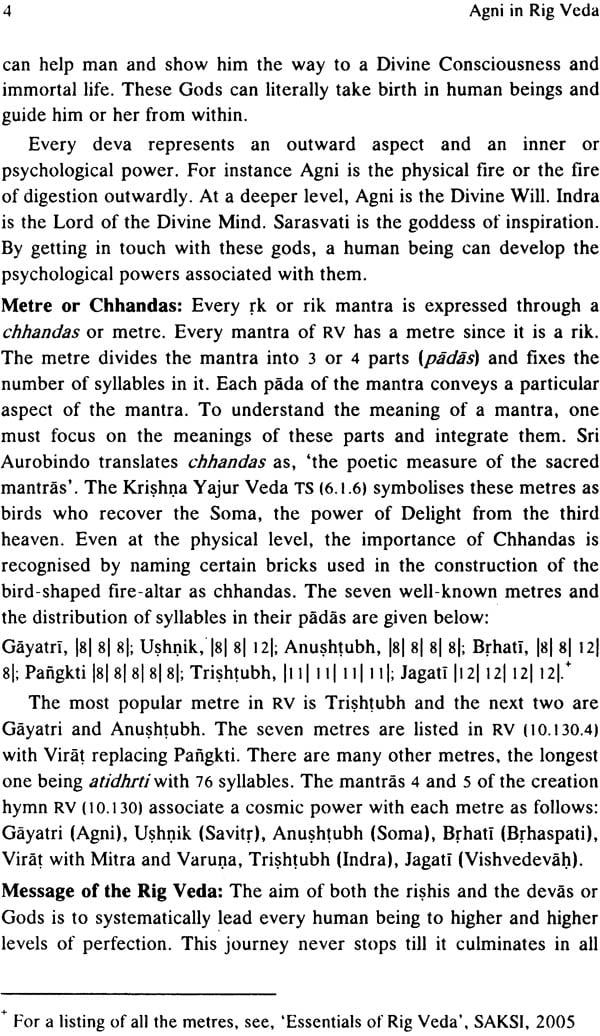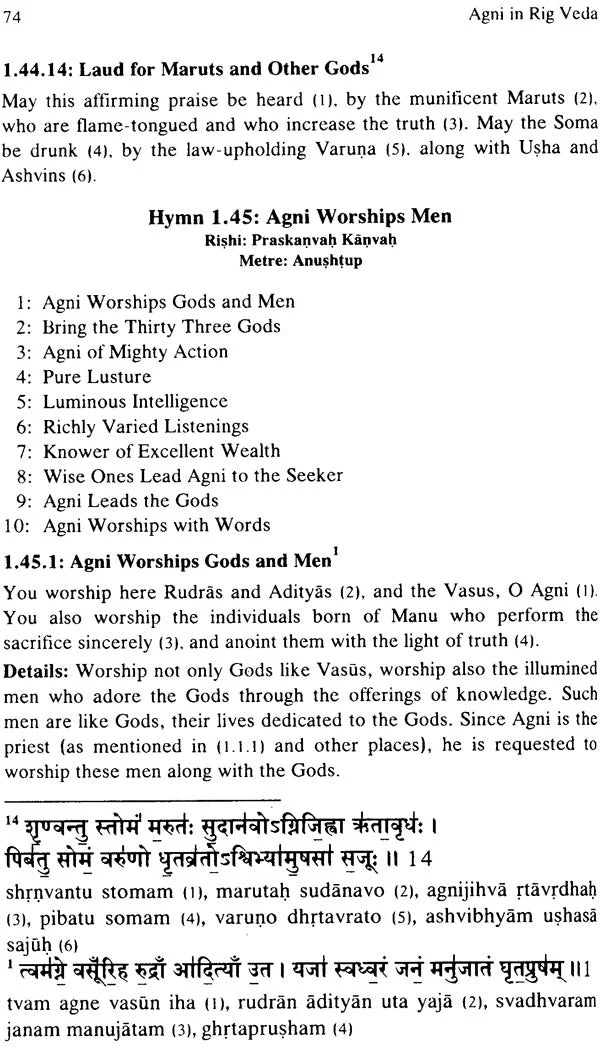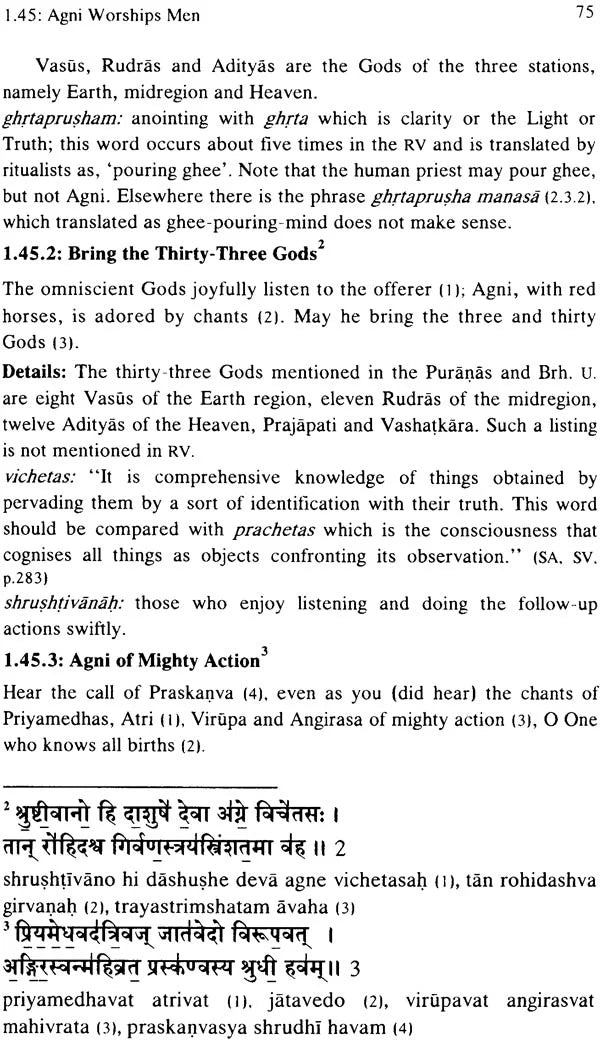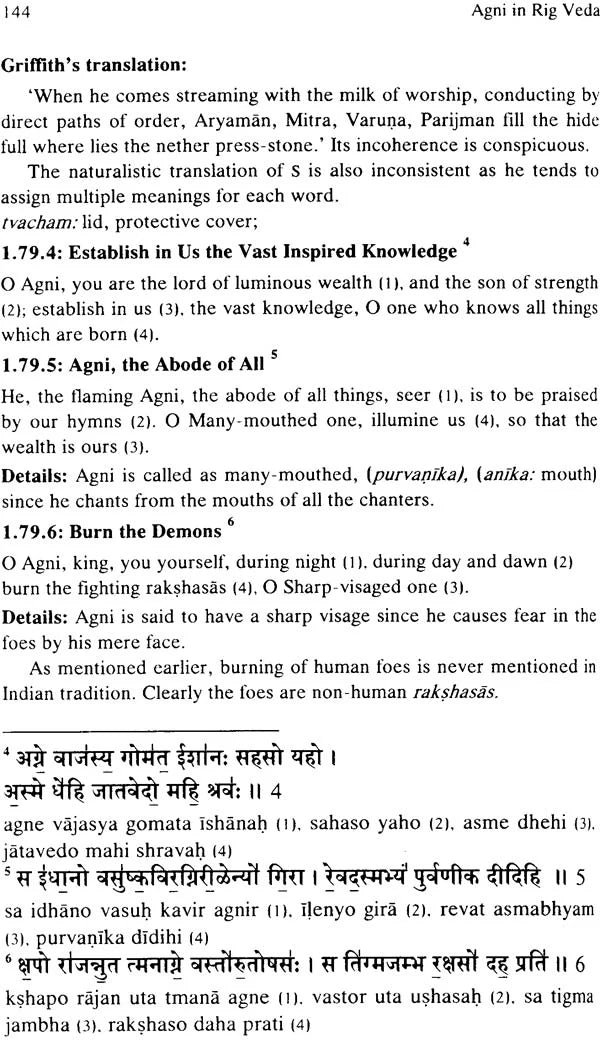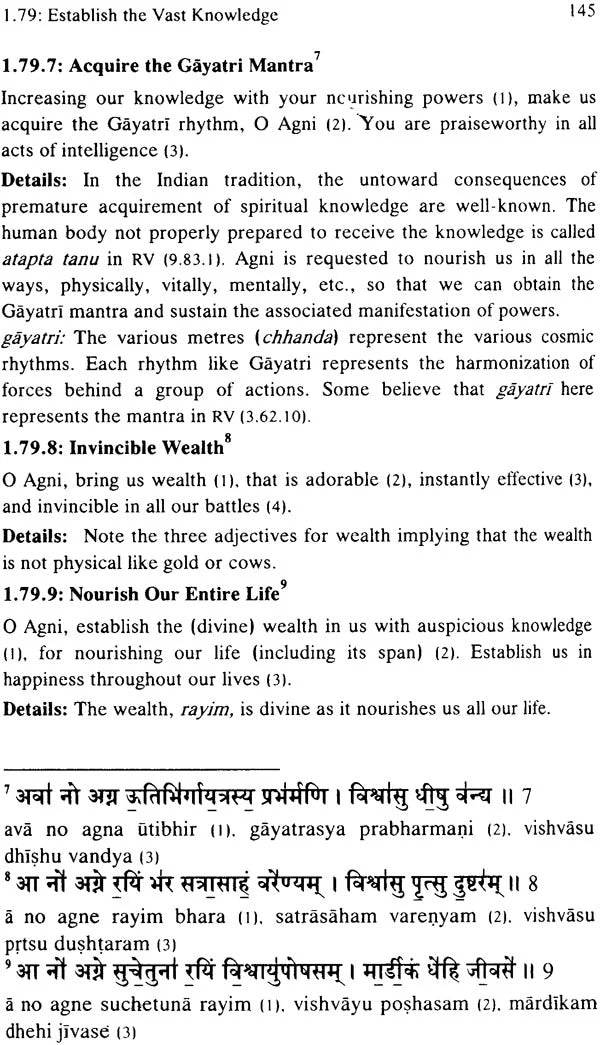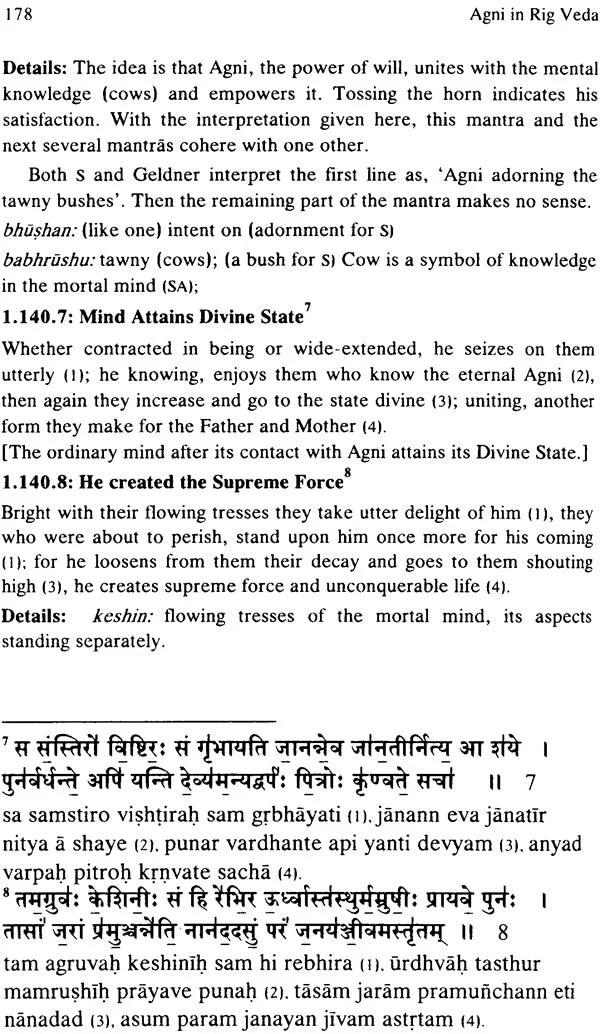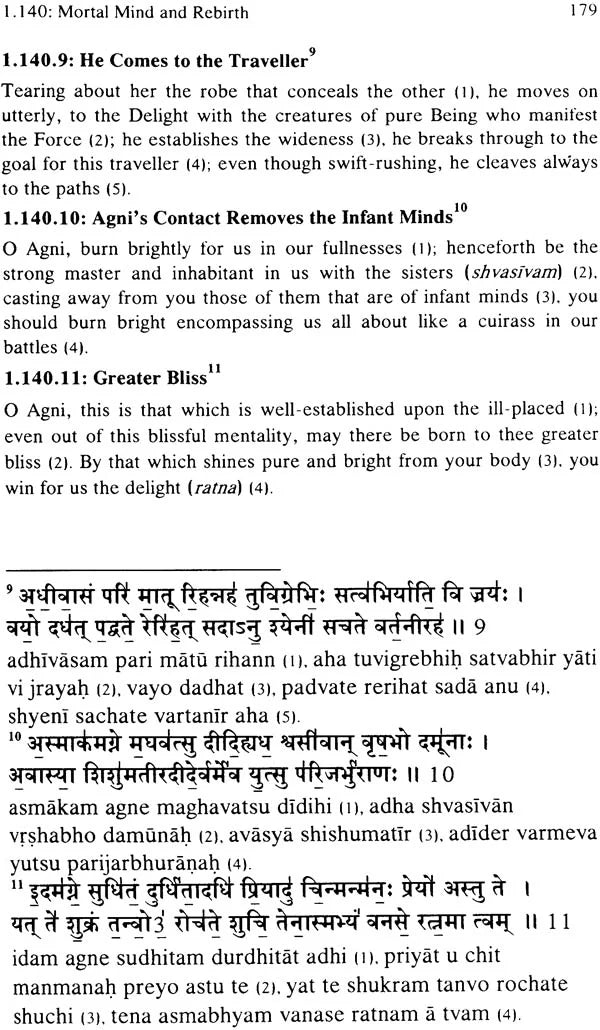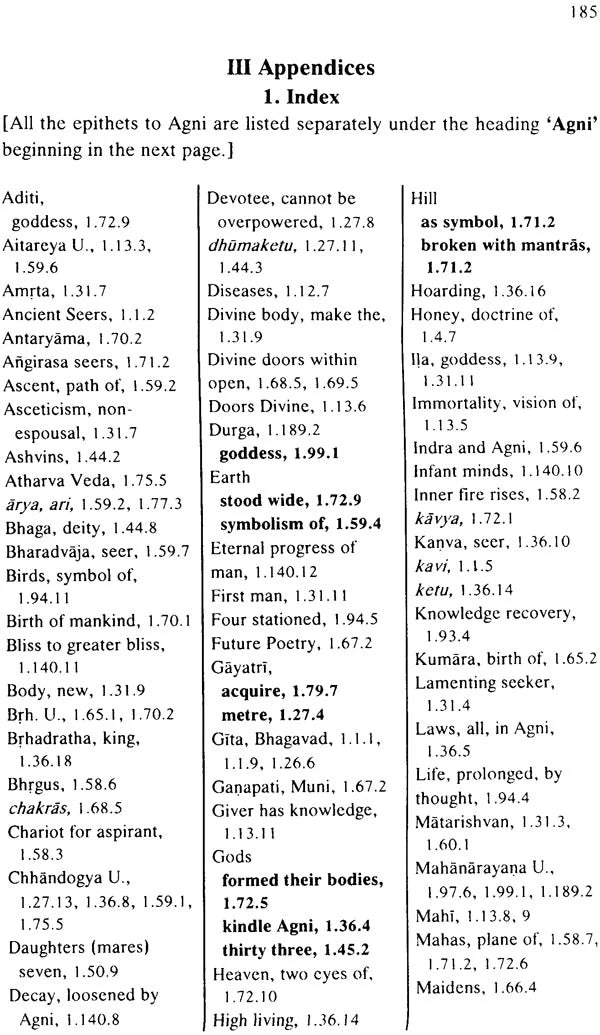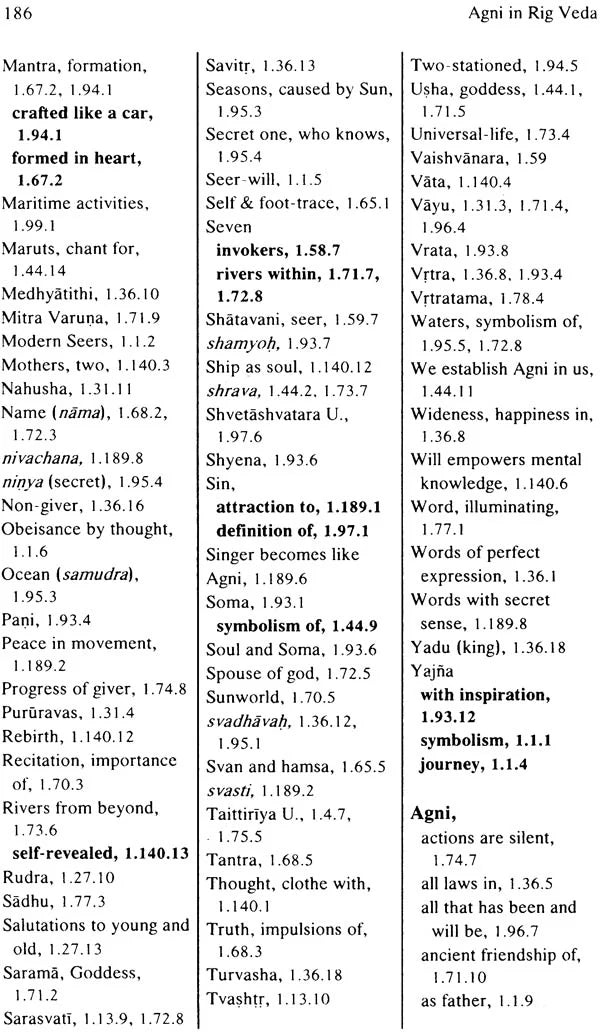 Agni Idam Sarvam. Om Agniye namah
Agni leads. Agni is hidden in caves. Agni reveals but does not reveal itself. Agni reveals Braham. Agni forgives. It gives riches and plenitude. Agni is Light, Heat and also measures. Agni forgives and leads us by good path. Agni is Sathya and bestower of Divine hearing. Agni is Divine Wisdom and Divine Will.